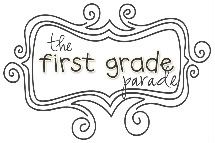 Let's get to know each other!
Me
Hello to all! My name Cristy and I am a true southern gal! I have taught Kindergarten for 14 years. I LOVE my job! Luckily, I have the best team of teachers/friends that anyone could ask for. My friends always say that I should be an actress (I'm quite a ham). So if I can't be in Hollywood, I will take my acting ability into the classroom. It is not unusual to come into my classroom and find 'Mrs. Wishy Washy', 'Zero the Hero', Cruella DeVil (101st day), etc...
My family
My wonderful husband, Bryan, and I have been married for 14 years. We were high school sweethearts. God has blessed us with two precious sons, Gus (11) and Ethan (8 1/2). Last Christmas, we added another member to our family. Charley is our Labradoodle. He is spoiled rotten!
Some of 'the girls' enjoy a night out in Charleston!
When I am not with my family, you can find me stalking other teachers' blogs. Deanna Jump, Babbling Abby, and The Learning Parade are my heros! They are the ones who inspired me to start my own blog. If you ladies meet for lunch, I so want to be there (not to crash your lunch, but I am pretty fun!). Finding new ideas for the classroom is my passion. Now that my boys are a bit older I have just been accepted to begin working on my masters. Pray for me!!! My faith is VERY important to me. I LOVE JESUS!!! Thankfully, most of my close girlfriends attend the same church I do. Speaking of girlfriends, there is nothing better than some time with the girls! Be it a weekend or just a fun dinner, I treasure the time to bond.
I look forward to making new friends and sharing ideas. Thanks for visiting my blog! Now for a few more details about me:
Now for the Q & A
Q: What would you be doing if you weren't a teacher?
A: I would love to be either an actress or an entertainment reporter (think E!)
Q: What are your hobbies?
A: Let me see...I LOVE to read. My hubby surprised me with a Nook color in December and it is wonderful! I am a part of a monthly book club which is so fun! Also, stalking other teacher's
blogs.
Q: When you were little, what did you want to be when you grew up?
A: No doubt, a teacher! I played school all the time. My younger brother was always made to be my student.
Q: What are your guilty pleasures?
A: People magazine,
http://www.blindgossip.com/
any of the Real Housewives shows, Starbucks White Chocolate Mocha, and La Crema Pinot Noir.
Q: What is your biggest fear?!
A: Something happening to my hubby or my sons.
Q: When you're on vacation, where do you like to go?
A: Any beach where I can put my chair at the water's edge and read a great book.
Q: What's the best advice you've ever received?
A: Go out into the world and be the hands and feet of Jesus or as I say be Jesus with skin on.
Q: What do you value most in others?
A: Honesty, kindness, and a sense of humor
Q: If you could choose one of your personality traits to pass down to your kids, what would it be?
A: My out going personality...it has been said that I have never met a stranger. Funny enough, my sons are on the shy side like their dad.
Q: If you could have lunch with anyone in the world….living or dead…who would it be?
A: Jesus or my Granny. She passed away 11 years ago. She was an amazing woman. God fearing but could tell a dirty joke too! She was the perfect example of a true Southern woman, beautiful and graceful. I miss her so much!
Now tell us one random thing about yourself:
I was an extra in the made for TV movie 'The Ryan White Story'. It came out in 1989. I also won a Jello eating contest in high school.